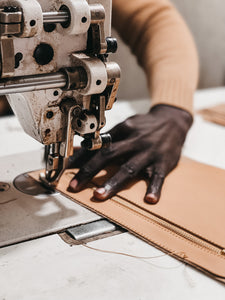 Discover Abby Alley
Quality, Ethical Fashion
Abby Alley is not just about fashion, it's a global movement dedicated to elevating people over products. As an educator turned entrepreneur, Abby discovered the rich culture and craftsmanship of East Africa and decided to share this meaningful part of her story with the world. She created a fashion brand that celebrates partnership, sustainability, and progress, shaping a world where fashion is thoughtful, intentional, and timelessly beautiful.
"
I love this bag. Perfect size and it's so sleek and stylish. Goes with everything.

"
"
I saw the Abby Alley sling bag on Natalie Borton on Instagram / Pinterest and I knew it was the one!

"
"
I love this bag! It is the perfect size and easy to get in and out of.

"
"
I looked into this brand / bag after seeing WhatKateFinds on Instagram wearing, tagging, and loving it for several months. I have had mine for a few weeks now and love it

"
Style with Abby Alley
For the Fashionable and Socially Conscious
Abby Alley believes that fashion is an expression of our individuality and values. Good style is always good style, irrespective of trends. We encourage you to invest in quality over quantity, both for your sanity and for the environment.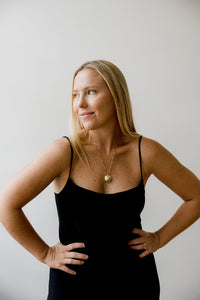 Big Sling Bag
The big sling bag was an Easter gift from my family. It looks and drapes as beautifully as the smaller version does. Plus, it holds my sunglasses, which is an essential with sunnier weather. The gardenia is a lovely shade and I anticipate that this will be my go-to spring/summer bag.
Beautiful and versatile bag!
I purchased the Big Sling in Gardenia just before a vacation. I got so much use out of it! It was the only nicer purse I took with me and I love that it works with casual and dressier outfits and a wide range of colors. As a bonus it's extremely comfortable and light—perfect for parents and anyone who is busy and active! For those worried about the light color, it appears to be very easy to clean as well!
Big Sling Bag, Gardenia
I absolutely love this bag! It's beautiful, functional, comfortable and makes me feel like I have a great sense of style. The gardenia color is simple and subtle and so gorgeous-- even better than the photos show. This has turned into a daily bag for me and I see myself using it all year. I am thrilled I bought this and can't wait for my next purchase from AbbyAlley!