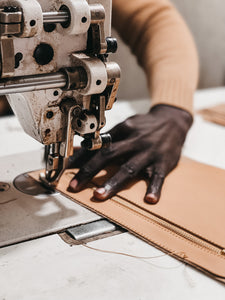 Discover Abby Alley
Quality, Ethical Fashion
Abby Alley is not just about fashion, it's a global movement dedicated to elevating people over products. As an educator turned entrepreneur, Abby discovered the rich culture and craftsmanship of East Africa and decided to share this meaningful part of her story with the world. She created a fashion brand that celebrates partnership, sustainability, and progress, shaping a world where fashion is thoughtful, intentional, and timelessly beautiful.
"
I love this bag. Perfect size and it's so sleek and stylish. Goes with everything.

"
"
I saw the Abby Alley sling bag on Natalie Borton on Instagram / Pinterest and I knew it was the one!

"
"
I love this bag! It is the perfect size and easy to get in and out of.

"
"
I looked into this brand / bag after seeing WhatKateFinds on Instagram wearing, tagging, and loving it for several months. I have had mine for a few weeks now and love it

"
Style with Abby Alley
For the Fashionable and Socially Conscious
Abby Alley believes that fashion is an expression of our individuality and values. Good style is always good style, irrespective of trends. We encourage you to invest in quality over quantity, both for your sanity and for the environment.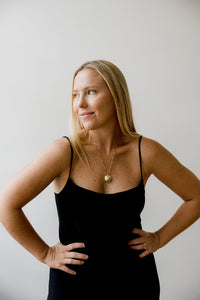 Love!
I got the big tan during her imperfect sale! I had been wanting one of these for awhile and when it was finally on sale I jumped on it! It is absolutely beautiful!! I'm obsessed! I was deciding between the tan and the cream and I will eventually be ordering the cream as well! Beautifully designed, perfect size. Everyone loves a belt bag and this is a major chic upgrade to the basic one everyone has…