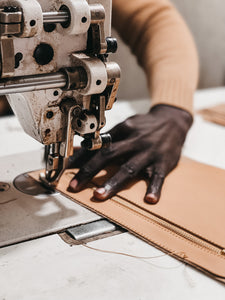 Discover Abby Alley
Quality, Ethical Fashion
Abby Alley is not just about fashion, it's a global movement dedicated to elevating people over products. As an educator turned entrepreneur, Abby discovered the rich culture and craftsmanship of East Africa and decided to share this meaningful part of her story with the world. She created a fashion brand that celebrates partnership, sustainability, and progress, shaping a world where fashion is thoughtful, intentional, and timelessly beautiful.
"
I love this bag. Perfect size and it's so sleek and stylish. Goes with everything.

"
"
I saw the Abby Alley sling bag on Natalie Borton on Instagram / Pinterest and I knew it was the one!

"
"
I love this bag! It is the perfect size and easy to get in and out of.

"
"
I looked into this brand / bag after seeing WhatKateFinds on Instagram wearing, tagging, and loving it for several months. I have had mine for a few weeks now and love it

"
Style with Abby Alley
For the Fashionable and Socially Conscious
Abby Alley believes that fashion is an expression of our individuality and values. Good style is always good style, irrespective of trends. We encourage you to invest in quality over quantity, both for your sanity and for the environment.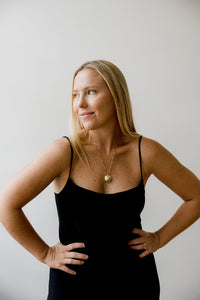 Great product and terrific, responsive customer service
Gorgoues bag!
I have two of these now in olive and gardenia and both colors are beyond beautiful. It fits all of my necessities and is so easy to dress up or down. Abby Alley truly thought about everything when making a sling bag and no other brand compares.
The Sling Bag: A Game-Changing Fusion of Style and Functionality
The Sling Bag is truly the ultimate chic accessory and has become the hero of my closet. Its versatility, impeccable craftsmanship, and fashionable design make it a favorite for good reason. Going hands-free with this bag is a game-changer, accommodating all my daily essentials and providing easy access, especially during travel. The stunning design, featuring classic tan leather, seamlessly combines practicality with elevated style, making it a perfect match for any outfit. The dual straps offer easy adjustment, allowing me to wear it across my body or around my waist for various occasions. The Sling Bag exceeds expectations with its blend of style and functionality, making it a must-have wardrobe staple.
Love it. Keeping the long strap. I thought I wanted the shorter one but I think I'll use both the medium and long. So cute!
Just FABULOUS!😍
I am delighted to have more than one sling bag (a few different colors & both sizes) and this new oyster bag is my favorite! I love the fine pebble texture and the supple feel of the leather. I also am in love with this color and will enjoy it in all seasons! I use my sling everyday for the hands free convenience and really enjoy my sling when I travel, as well! Thank you, Abby!